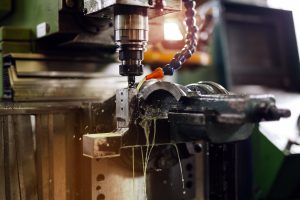 Boring is the process of widening a hole that has already been drilled (or cast) with a single-point cutting tool (or a boring head comprising several such tools). Boring can be used to make tapered holes as well as increase the precision of a hole's diameter. The opposite of turning, which reduces exterior diameters, is boring, which creates internal diameters.
Available boring services from Ryadon include deep hole drilling, CNC turning, solid boring, counterboring, and pull boring. Alloy steels, aluminum, brass, bronze, carbon steel, cast iron, and copper are among the materials handled.
Learn More About Boring at OneMonroe
RYADON INC. has been a key player in global manufacturing for over 30 years serving a variety of industries with a wide range of quality products. Over these many years we have developed many powerful partnerships with factories throughout Asia. We continue to seek out the best overall value in manufacturing all over the world. We have mastered the intricacies and challenges that often pose problems to others looking to source their products overseas.
We pride ourselves on our core competencies that set us apart from our competition; we always go above and beyond customer expectations. Our staff members are experts in their fields with decades of experience. We are a winning team that prides ourselves in partnering with our customers to align our strengths with customers' needs. Working closely with you, we truly become an extension of your company.