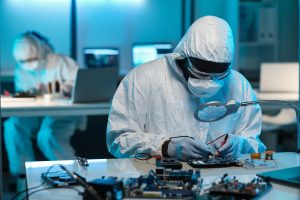 We produce a range of electronic components and assemblies serving various industries and markets. Our abilities complement a full service solution for your requirements and we offer the following services:
Assembly of PCBs
Setup of cables
Assembly of electromechanical parts
Design on contract Testing Prototyping
Aftermarket services
Laser ID Marking on PCBs
Coatings
Fix and change and improve
Heat cycling and burn-in
Our EMS team has continually exceeded customer expectations with our wide array of custom capabilities and the emphasis we put behind our customer service methodology. Whether you are in the initial stages of design and prototyping, OR ready to start producing at volume, – our flexible, experienced team can jump in during any point to collaborate, consult, and deliver to your specifications.