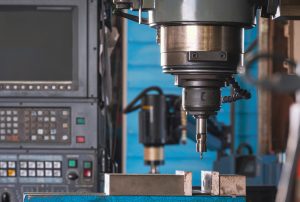 Our CNC production services deliver cutting edge technology for all ranges of materials and products made to the highest possible standards. Ryadon is capable of manufacturing virtually any sort of component according to customer-provided designs and specifications. We have a vast inventory of materials and are well-equipped with CNC machines, fixtures, tools, and inspection equipment. Ryadon has developed a vast supply network for techniques such as laser and waterjet cutting, heat treatments, and plating. They augment and round out our talents. Continuous quality monitoring and competitive bidding keep prices low.
Learn More About Metal CNC Machining at OneMonroe
Volume
The combination of CNC machining centers and manual machine tools enables us to handle everything from small details and prototypes to production volumes of parts. A stock of quick-setup fixture components, tens of thousands of tools and holds, and offsite programming enable processing flexibility and speed.
We are experts in the design and construction of CNC machining center production work-holding devices. Monroe combines CNCs with "Pallet Changers," production equipment, and two or three shifts for high-volume production. We are quite adaptable in this aspect.
Partial Machinery List
Mazak HCN-6000 Horizontal Machining Center
4-Axis 80 Tool with Pallet Changer, (2) Pallets
Work Envelope: 40.0″ X 31.5″ X 31.0″
Mitsubishi MVB-25 Fixed Bridge Mill
Work Envelope: 118″ X 98″ X 39″