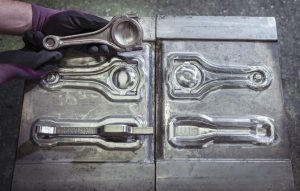 We offer a full range of stamping capabilities for mid to high range production runs. We specialize in the production of custom metal components made from carbon steel, stainless steel or aluminum. Our emphasis is on service, quality and precision.
Learn More About Metal Stamping at OneMonroe
Why partner with Ryadon? Our 30 plus years of experience provides us the expertise to source products in low-cost regions while delivering the familiarity of dealing directly with a US supplier. Global sourcing is a very challenging landscape with many pitfalls; we are intimately aware of the potential difficulties that arise and are proactive in preventing them. We have measures in place to quickly identify and resolve problems when they occur.
Our staff is a valuable asset to customers in assisting with new part development or changes to existing parts. We ensure that quality standards for all products are clearly documented and agreed upon to eliminate any existing or potential problems. Our production and logistics planning team is an extension of your staff. We manage the time consuming details to make sure our customers do not run out of time sensitive products.